About Us
Other articles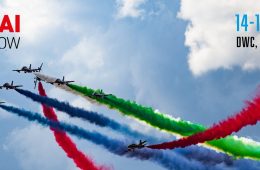 Sky Eye Systems will be exhibiting at the Dubai Airshow 2021 in Dubai (UAE), from November 14th to 18th 2021 at DWC. This is the first airshow we'll be attending overseas, since 2019, so we are eager to meet again in person after such a long time. We'll be displaying the Rapier UAS...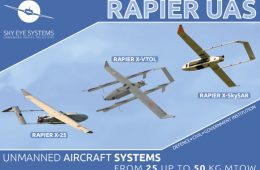 Sky Eye Systems will be exhibiting at the SeaFuture 2021 Exhibition in La Spezia (Italy), from September 28 to October 1, 2021.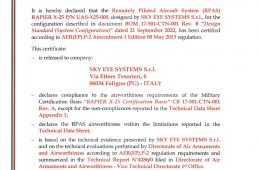 Sky Eye Systems S.r.l. is proud to announce that the Remotely Piloted Aircraft System (RPAS) RAPIER X-25 P/N UAS-X25-000 has been certified by the Italian Direzione degli Armamenti Aeronautici e per l'Aeronavigabilità (DAAA), according to AER(EP).P-2 Amendment 1 Edition 08 May 2013 regulation. To date, the Rapier UAS is...